Welcome to HuskyGo Advertising!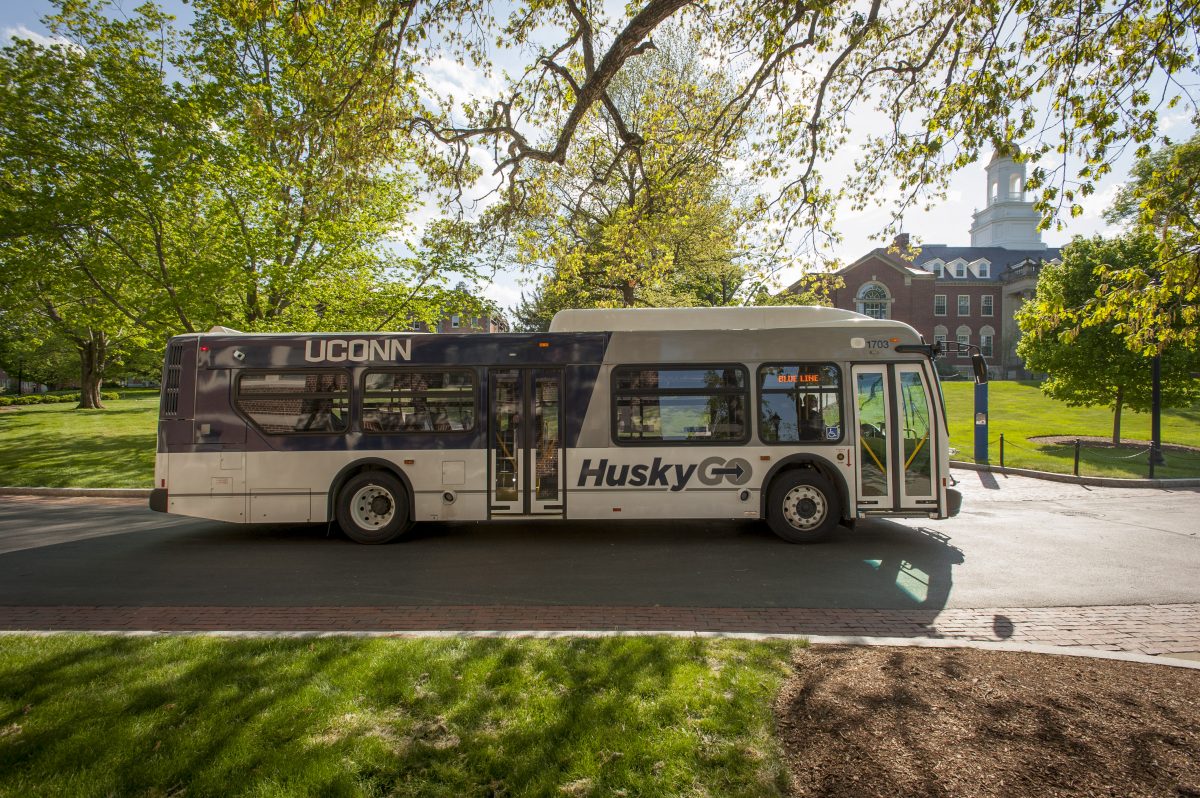 Our on-bus advertising program is available to local businesses, University departments, and UConn-registered student organizations. It ensures your advertisement is posted within all nineteen of our transit vehicles.  Those vehicles operate approximately seventeen hours and transport 8,000 to 13,000 passengers each day of the academic year.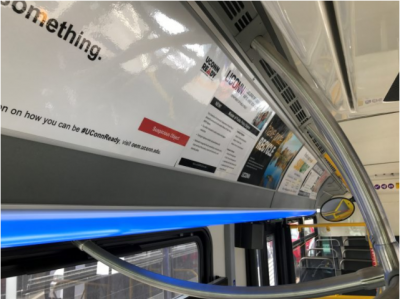 5 Steps to Advertising Success:
Submit an

Ad Request Form

two weeks before your advertisement are to be first posted. All options for advertising with costs included is depicted in the chart below.

Submit your art to UConn Sign Services to be printed and posted.

New users

must register before ordering.

Returning users

can go directly to the order page.

Complete and return your contact form to transportationads@uconn.edu; you will receive the contract via email once your art design is approved.
Payment will only be required once your advertisement is ready for posting.
Pick up your art from Parking Services after your ad campaign ends. Unclaimed art will be kept for two weeks before being discarded.
UConn Advertising Costs and Printing Options:

UConn Sign Services

University of Connecticut
Department of Transportation
3 Discovery Drive, Unit 6199
Storrs, CT 06269-6199