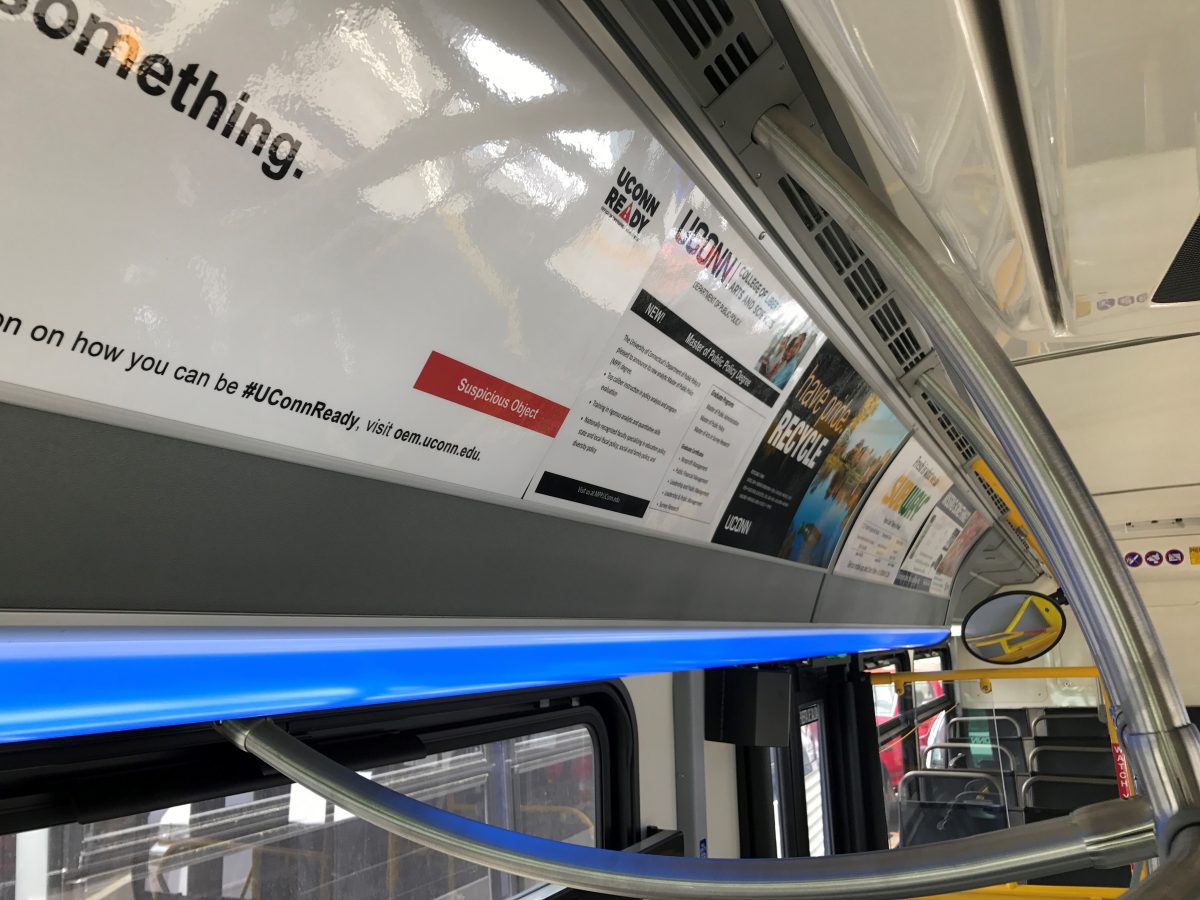 Interior Bus Advertisements
Dimensions: 11"H x 17"W or 11"H x 24"W bus cards.
Requirements:
Please see Advertising information sheets for specific requirements. In general, all interior advertisements must be laminated, or printed on card stock paper. Advertisements must not exceed the 11" height requirement, including lamination.
Shuttle Advertising Rate Card
Interior Advertising Information Sheet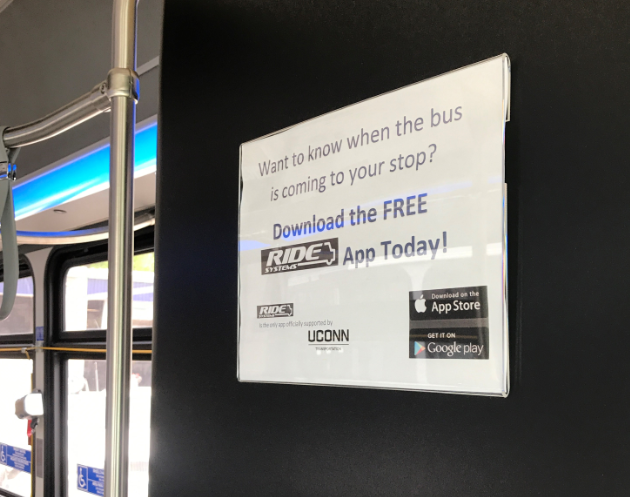 Digital Marquee Advertisements
Requirements:
1. Must be a UConn affiliate
2. Schedule 2+ weeks in advance
3. First-come, first-served
- Character Limits Apply
See Rate Card for pricing details.
Advertising Rate Card
Note
Advertiser responsible for ad printing and timely delivery to Transportation Services.
Reduced Summer Rates Available