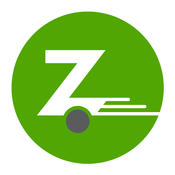 Zipcar at UConn
The world's leading car sharing network, Zipcar, now offers a convenient transportation option at an affordable rate 24 hours a day, seven days a week for students, faculty, and staff ages 18 and older, as well as members the local community over the age of 21.
This year, UConn members can join Zipcar at UConn for $15, with rates for Zipcar vehicles on campus starting as low as $7.50 per hour and $69 per day. After the first year, members will pay an annual membership fee of $25. Gas, insurance, and up to 180 miles of driving per day are included in Zipcar rates, and cars can be reserved for as little as an hour or for multiple days.
Zipcar has established relationships with more than 500 universities across North America. Zipcar members deal directly with Zipcar; all transactions are strictly between the members and Zipcar.
Members with iPhones and Android devices may download the Zipcar mobile app to make reservations, lock and unlock the vehicles and honk the horn to help locate the vehicle.
Reservations can also be made over the phone by calling 1‑866‑4ZIPCAR, but will be charged a $3.50 agent reservation charge.
Additional information and promotions can also be found by following @Zipcar on Twitter.