Service Hours Mon – Thurs
Service Hours Friday
Service Hours Sat
Service Hours Sun
Arrival Intervals On Peak
Arrival Intervals Off Peak*
Service to
Blue
7AM –  7 PM and 10 PM – 12AM
7AM – 7PM
——-
——-
10 minutes
20 minutes
Charter Oak
Red
7AM – 12AM
7AM – 10PM
——-
——-
30 minutes
40 minutes
Hilltop, Mansfield Apartments, Lot I
Yellow
7AM – 12AM
7AM – 10PM
——-
——-
15 minutes
30 minutes
Lot W, Towers, Horsebarn Hill
Orange
7AM – 12AM
7AM – 12AM
——-
——-
15 minutes
15 minutes
Central Campus
Purple
7AM – 7PM
7AM – 7PM
——-
——-
20 minutes
20 minutes
Lot K
Silver
7AM – 12AM
7AM – 10PM
——-
——-
20 minutes
35 minutes
Northwood, Lot F, Downtown
Hunting Lodge**
7AM – 12AM
7AM – 10PM
——-
——-
45 minutes
45 minutes
Hunting Lodge Road & Downtown
Hunting Lodge / Depot
8AM – 7PM
8AM – 7PM
——-
——-
60 minutes
————–
Depot, Lot J
Hunting Lodge (No Depot)
7PM – 12AM
7PM – 10PM
——-
——-
45 minutes
45 minutes
Hunting Lodge Road
Blue / Parking Express
7PM – 10PM
7PM – 10PM
——-
——-
—————
30 minutes
Lots C, F, J, K
Weekend 1 & 2 Campus Loop 1 & Campus Loop 2
—————
10PM – 1AM
11AM – 1AM
11AM – 7PM
—————
40 minutes

*Off Peak = Weekday service hours before 8AM and after 7PM

**Hunting Lodge = Hunting Lodge buses will not be running during the Christmas Break (12/19/2022 – 01/16/2023)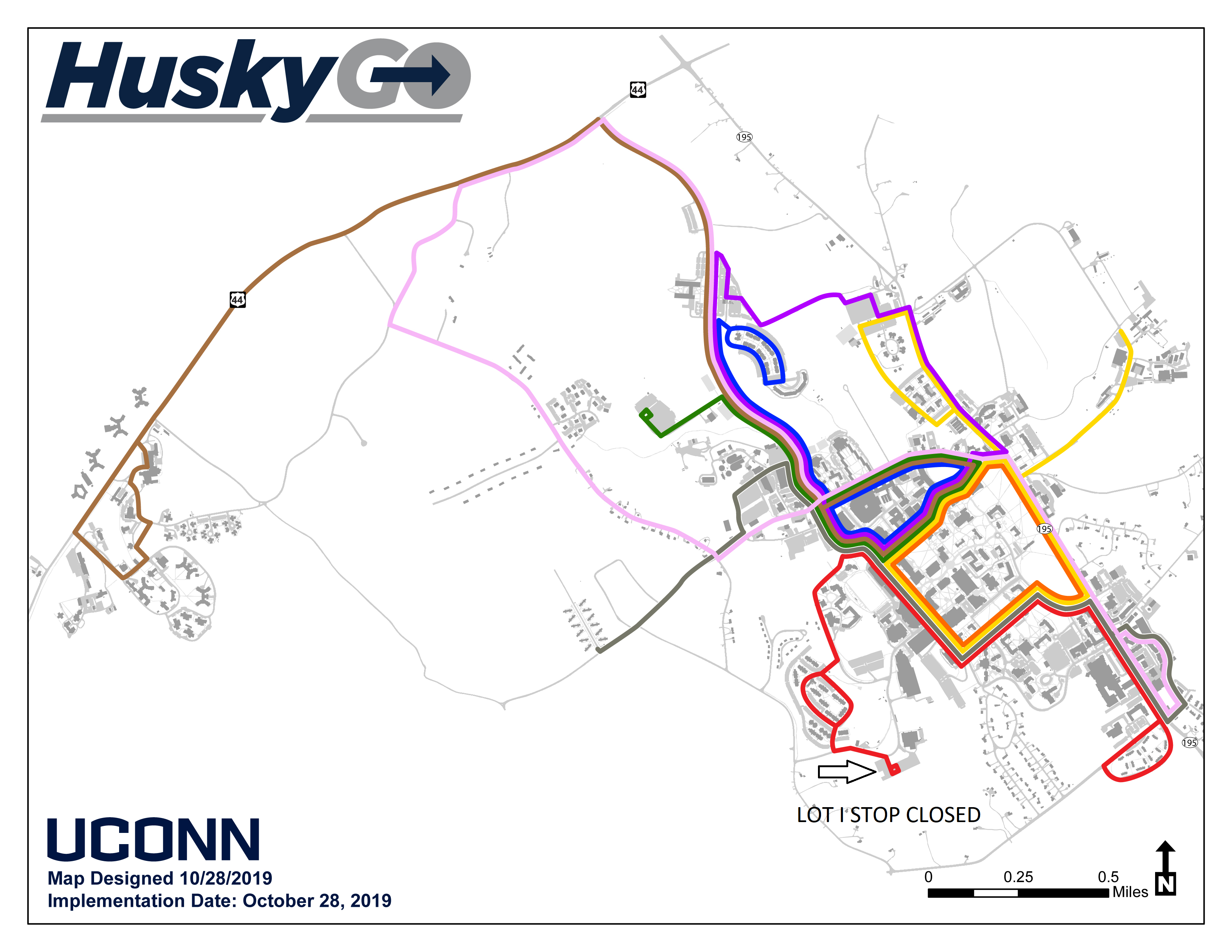 See Something Say Something
Join hand with the 'Department of Homeland Security' to keep America Safe!
"If You See Something, Say Something" is more than a slogan! It's about us, our loved ones, our communities. To make our community safer and to empower each other to do their parts, please give a hand in the campaign "If You See Something, Say Something®"
This is a national campaign that raises public awareness of the indicators of terrorism and terrorism-related crime, as well as the importance of reporting suspicious activity to state and local law enforcement. The campaign has worked with state and local officials to determine the most appropriate reporting numbers to appear on materials, which connect to a state fusion centers or state/local law enforcement. The goal is to create a singular reporting mechanism, so citizens are seeing consistent messaging on where to report suspicious activity and to ensure that those suspicious activity reports are being received, analyzed, and shared by the necessary law enforcement officials.
Special Thanks to DHS for coming up with this campaign to secure the nation more than before!
For more details visit the campaign's website https://www.dhs.gov/SeeSayDay
Click here to access Media FAQs
Protect your community!