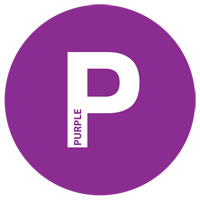 The Purple Line was designed to service passengers from Hunting Lodge Road, as well as Commuters parking off of Discovery Drive. By traveling down Rt. 195 and Hillside Roads, Purple Line is able to service Storrs Center and much of the campus core before leaving campus to service Hunting Lodge Road, returning to the campus core via Discovery Drive. Serviced by 2 buses during the peak hours of the day, the Purple Line provide service to each stop every 20 minutes during the day, and every 40 minutes after 7PM.
The Purple Line is in service Monday through Friday throughout the Fall and Spring semesters. There is no Purple Line service during weekends. Purple Line is operational during break periods, servicing each stop every 40 minutes.
During all scheduled breaks (Thanksgiving, Spring Break, Summer), Purple line will run 1 bus servicing each stop once every 40 minutes.
Semester Service
Service Hours
Monday – Thursday: 7:00AM – 12:00AM (Midnight)
Friday: 7:00AM – 10:00PM
Saturday – Sunday: Not In Service
Schedule and Map
Summer Service Hours
Monday – Friday: 7:00AM – 8:00PM
No Service on Designated State holidays. (Memorial Day, 4th of July, etc.)
Saturday – Sunday: Not In Service. Weekend Shuttle is also not in service.