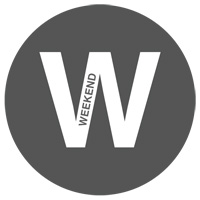 The Weekend Shuttle was designed to service passengers on the Storrs campus during the weekend. The Weekend Shuttle completes a loop around campus, servicing any stop normally serviced by our weekday shuttle routes. Simply call our dispatcher at (860)486-1448 to request a ride. Our weekend shuttle service is fully handicapped accessible, so please do not hesitate to request a ride if accommodations are required!
The Weekend Shuttle is in service Saturdays and Sundays throughout the Fall and Spring semesters. There is no Weekend Shuttle service during Winter and Summer breaks.
Service Hours
Monday – Friday: Not In Service
Saturday and Sunday: 11:00AM – 7:00PM
How to Request a ride:
To request a ride, simply call our dispatcher at (860)486-1448. The weekend shuttle will service any of the bus stops that our weekday shuttles normally service.
The dispatcher will need to be provided with your desired pickup and drop-off location, as well as your name. You will be provided with an estimated time of arrival for your pickup, and it is expected that you will be waiting at the requested bus stop within the time frame given.