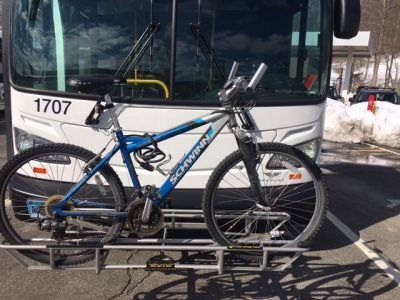 All of our buses now include bike racks. All racks can hold up to two bikes at a time. Prior to using one of our bike racks, please read the information below:
Important info about using our bike racks:
Use the racks at your own risk. UConn assumes no responsibility for bikes that are lost, stolen, damaged or left on racks.

Always tell the bus driver that you will be loading or unloading a bike on the rack

For your safety, always approach the bus and load your bike from the curb side

Bicyclists should load and unload their own bikes. For safety reasons, our drivers will not be able to help you.

Any loose items or items that may block a driver's view must be removed from your bike before loading.
How to use the bike racks:
1.Squeeze handle and pull down to release a folded bike rack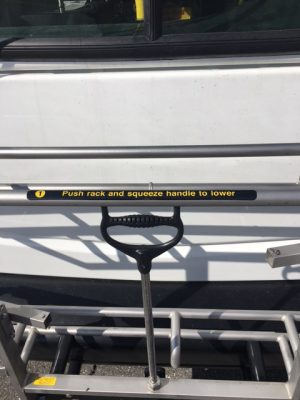 2.Once the rack is lowered, lift the bike into either set of rack wheel holders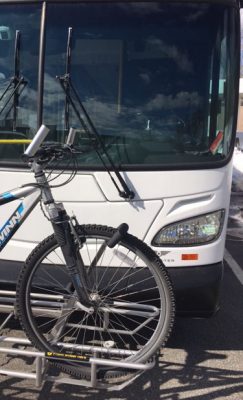 3.Pull the arm out, up, and over the front tire of the bike.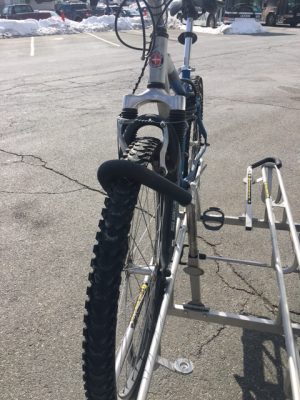 4.When removing the bike, release the arm by lifting up and over. Then lower the arm and lift bike carefully out of the wheel holders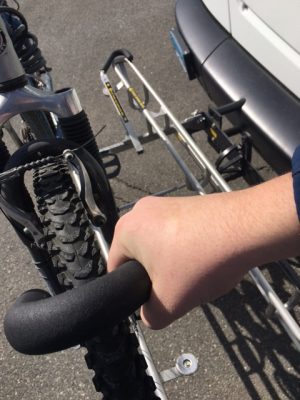 5. If there are no other bikes on the rack, remember to return the rack to the folded position.