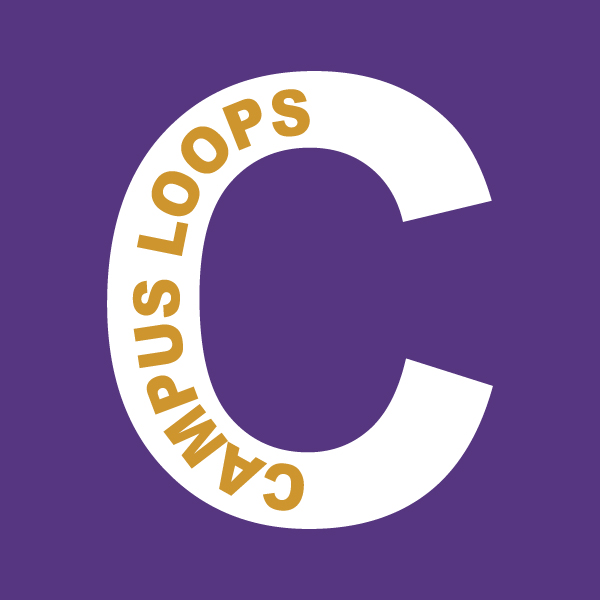 Campus Loops service is provided on the Storrs campus during times of reduced on-campus demand, which includes academic recesses and summer semesters.  During these periods, transit service is provided along two fixed routes: Campus Loop 1 & Campus Loop 2.  Transfers between the two routes can be made at the Student Union stop (Campus Loop 1) and the Field House stop (Campus Loop 2).
Summer Service:
   8:00AM – 7:00PM weekdays*
* Monday , May 9 – Friday, August 26, 2022
On-demand van service to the following stops is available whenever Campus Loops service is provided:
Horsebarn Hill
Lot I
Lot J
    Depot Campus
During the Academic Year the same hours, on-demand service to Depot Campus can be arranged by calling (860) 486 – 1448 at least one hour in advance.  When service to Depot Campus is requested, our vans will depart the Student Union stop at the top of the hour.
As of Monday, June 13, the Summer of 2022, Campus Loop 1 route will extend to the Depot Campus during the following trips: 8:17 AM, 11:55 AM, 12:53 AM, and 3:51 PM (see the online timepoint schedule for revised service times for the route).
---
Accessible Van Service
AVS is provided whenever fixed-route transit (Campus Loops) service is provided.
---
Maps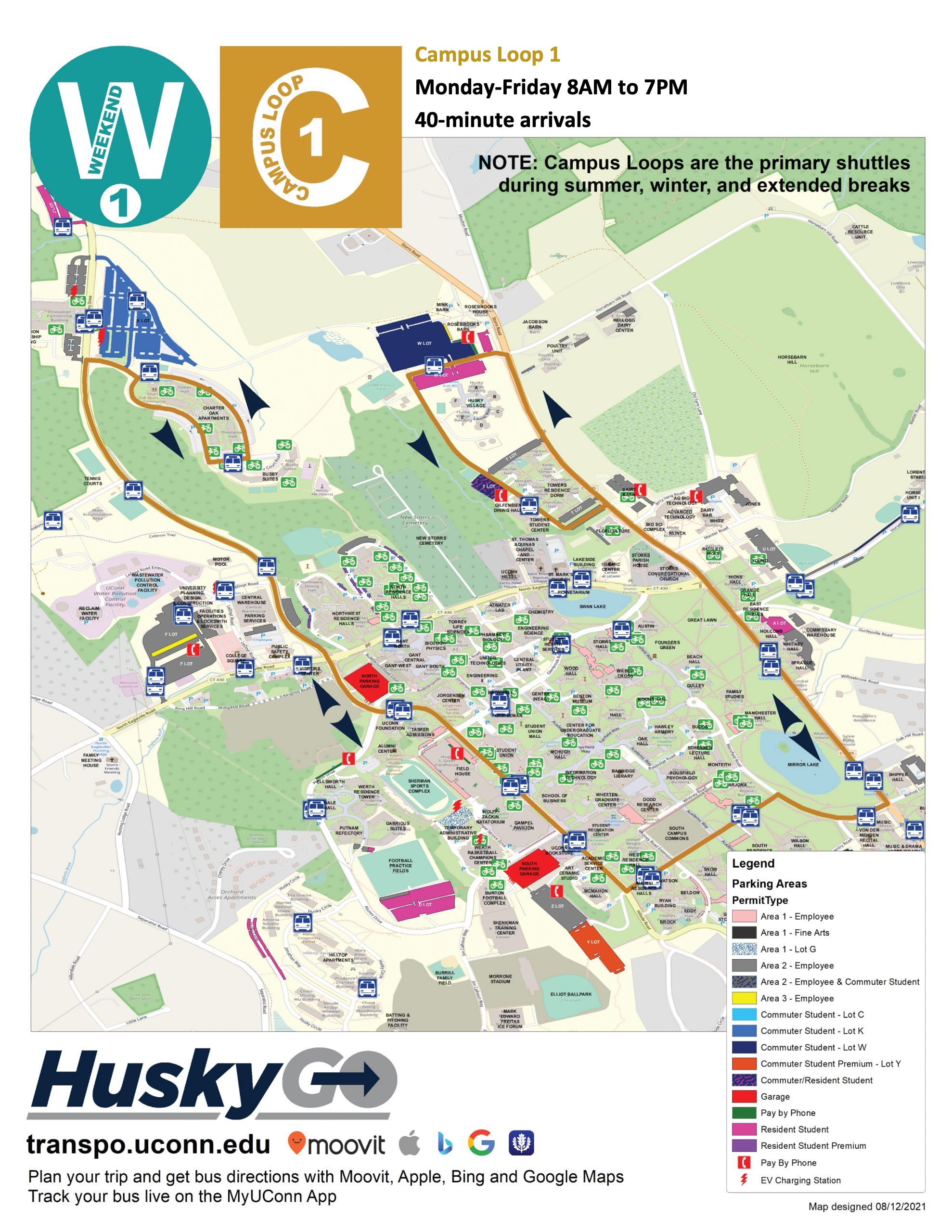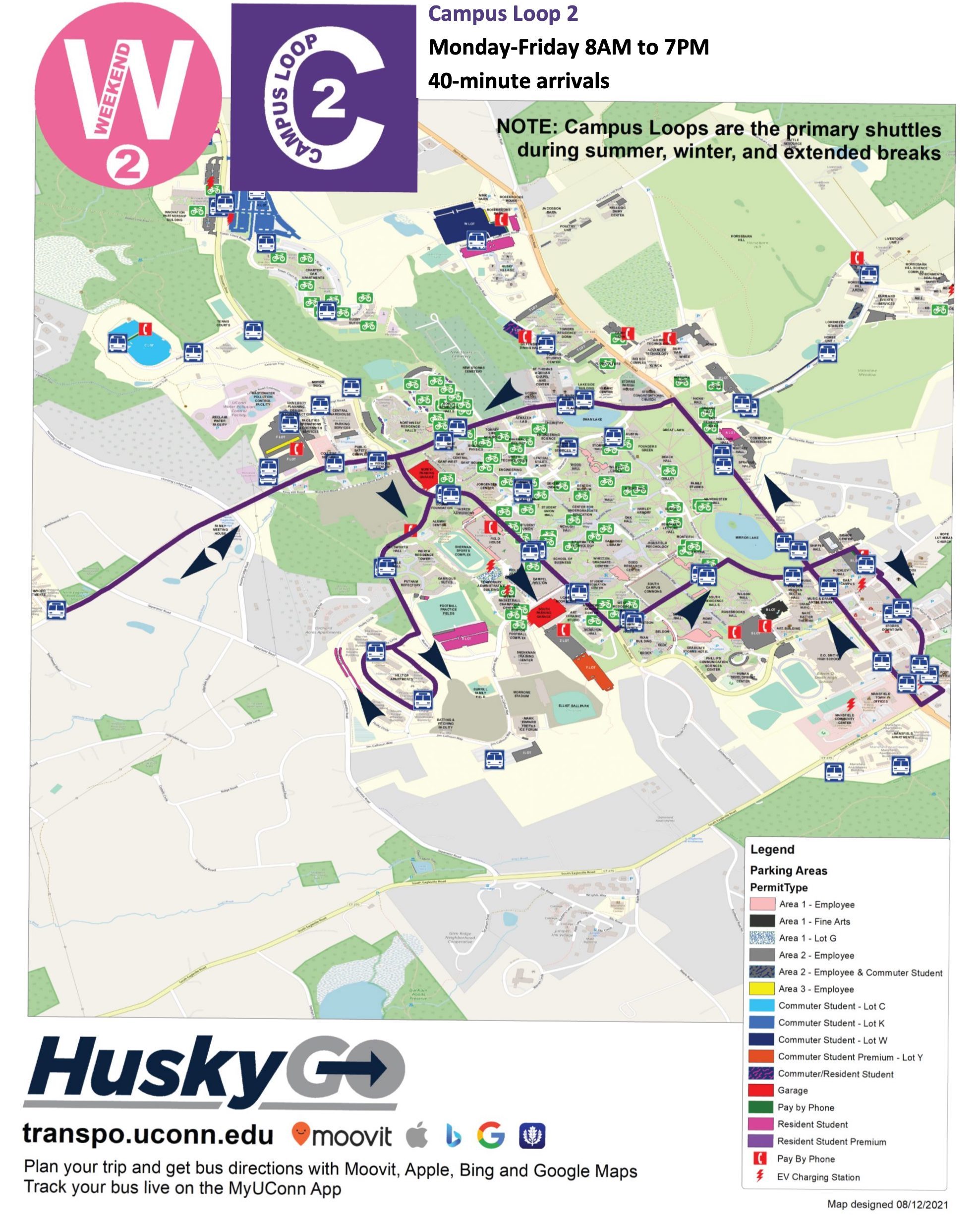 If you have any questions about the service, please feel free to call our main office at (860) 486-1448.