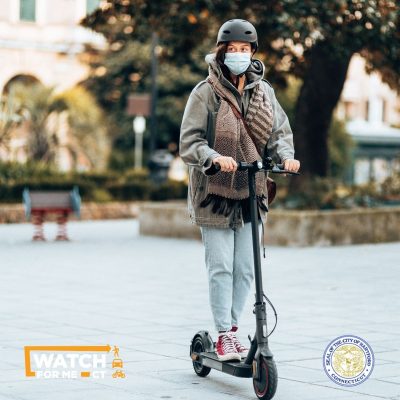 Connecticut is enacting important new laws to protect pedestrians. They will help improve communication between pedestrians and drivers and make crossing the street safer for everyone.
⇒  At crosswalks, drivers must yield to pedestrians who show intent to cross by extending an arm or moving into the crosswalk.
⇒  A driver or passenger cannot open a vehicle door in a way that hits or gets in the way of a pedestrian or bicyclist.
More information about these changes can be found online here.