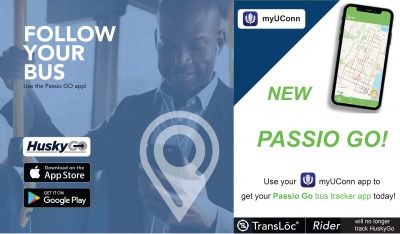 Passio Go! is replacing TransLoc Rider as HuskyGo's official bus tracker application.
Passio Go! for UConn's HuskyGo shuttle system is currently available for download from your myUConn BusTracker icon or you perferred App Store.
Husky Go's use of TransLoc Rider will end on January 1, 2022, so download the new Passio Go! app today.